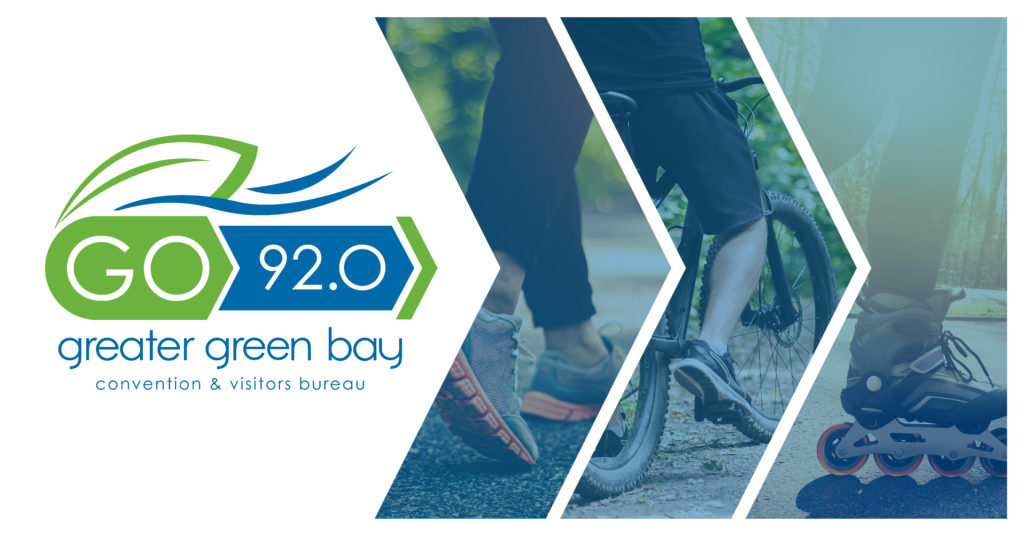 9/20. September 2020.
920. The proud area code of Green Bay.
92.0. The amount of miles you're encouraged to move in September 2020.
Are you up for a fun challenge while going on a virtual tour around the Green Bay area? Whether you like to walk, run, hike, bike, rollerblade, or any other form of movement, the Go 92.0 Challenge is for you. No matter where you are, get outside and get moving. Record your distance using whatever mobile app or fitness tracker you prefer. This can be done in one giant bike ride or over the entire 30 days in September.
As you accumulate miles, we'll keep you updated on where you are on your virtual tour of Green Bay. You'll earn digital badges as you virtually pass monumental sites throughout the Green Bay Area, from Lambeau Field to University of Wisconsin Green Bay, from the Fox River to the Bay of Green Bay.
Proceeds from the Go 92.0 Challenge will go right back into supporting the local Tourism & Hospitality Industry of Greater Green Bay.
Join the Go 92.0 Challenge and get moving in your community throughout the month of September 2020 to virtually move through the Green Bay community.
Participants will receive over $100 worth of perks and rewards for getting moving during the month of 9/20!