CREATING A DESTINATION TO INSPIRE VISITORS
Green Bay and its neighboring communities have plenty to offer. From the parks and waterways to the shops and eateries to the museums and so many other attractions to, of course, Lambeau Field and the Packers.
Now, you have a chance to get on board and help Discover Green Bay continue to tell our community's story while also boosting the local economy and attracting talent.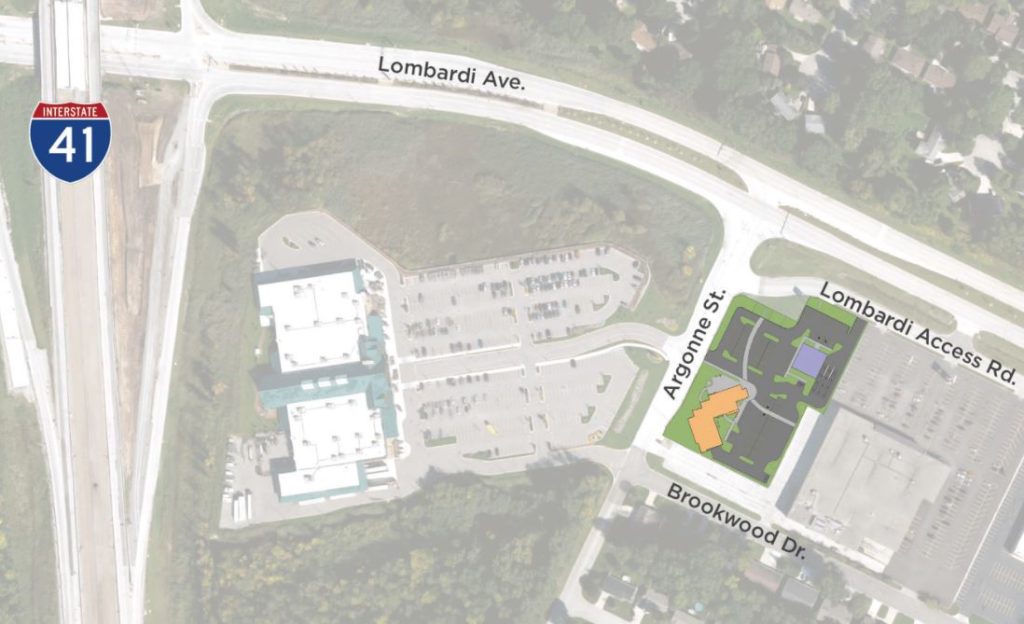 With your support, the Experience Greater Green Bay Visitor Center will be a destination that will inspire travelers – and residents – to:
EXPLORE OUR ATTRACTIONS

DINE AT OUR RESTAURANTS

SHOP OUR STORES

STAY IN OUR HOTELS

SPEND MONEY

MOVE HERE – NOW OR IN THE FUTURE
Having a year-round visitor center would accommodate all those who visit the region, no matter the season.
Greater Green Bay benefits greatly from the huge draw of the Packers. The region also is a popular destination for our outdoor adventurers, thrill seekers, nature lovers, history buffs, entertainment enthusiasts, foodies and convention goers. And Greater Green Bay is the direct link to tourist getaways in Door County and the Upper Peninsula of Michigan.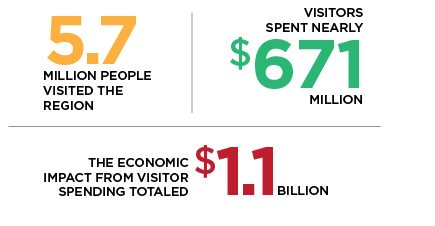 ---
THE MOMENTUM IN GREATER GREEN BAY IS HERE
The impact from visitor spending in Greater Green Bay is expected to trend upward in the coming years. The expanded KI Convention Center in downtown Green Bay has been a drawing card for hundreds of trade shows, conferences and other events. The Packers' new Titletown with recreational, dining and lodging opportunities has augmented the year-round activities at Lambeau Field. The new Resch Expo Center is a great draw for large events.
And to help grow tourism's economic impact, the new visitor center will partner with local colleges and univerisites at the center to expand the hospitality workforce by educating talent in several areas, including culinary arts, hospitality and event management.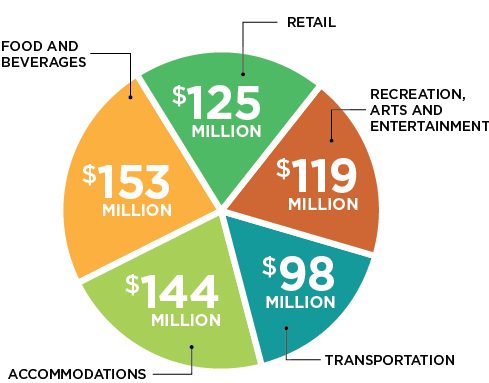 ---
HIGH VISIBILITY FOR YOUR COMPANY
The centerpiece of the visitor center will be the atrium. This will be more than a gathering place for our visitors to find out what to see, where to eat or shop and how best to make the most of their time in Greater Green Bay.
The atrium will be a showcase for YOU to share in the storytelling of the region's rich history and, at the same time, recruit talent to our region. Local companies will have a prime spot at the visitor center to educate and engage guests through high-tech, high-touch, interactive experiences on their role in advancing industries such as:
DAIRY

PAPER

MANUFACTURING

EDUCATION

TECHNOLOGY

TRANSPORTATION

WATER

HEALTH CARE
What better way to tell your organization's story and its part in shaping the unique culture of Greater Green Bay than by being on display – front and center – as countless visitors learn about the rich history and traditions of our community?
---
RECRUITING TOOL FOR TALENT
Having an inviting visitor center at the doorstep of a large and dynamic region can make just the right first impression, on visitors and job seekers alike. 
We have an incredible opportunity in front of us to attract and recruit talent to the region. The visitor center will enhance the understanding of Greater Green Bay as a great place to live, work and play by showcasing:
REGIONAL ARTS AND CULTURE

WATERFRONTS

EDUCATION

INDUSTRY

REGIONAL SIZE, REACH AND VAST OPPORTUNITIES

QUALITY OF LIFE
Visitors, including prospective entrepreneurs and employees, will learn about various industries, companies and organizations through interactive, high-tech, entertaining displays. Your support and direct involvement as community partners for the visitor center will allow us to:
SHARE THE HISTORY AND OPPORTUNITY OF GREATER GREEN BAY

SHOWCASE COMPANIES AND BRANDS AS TRUSTED COMMUNITY PARTNERS

CREATE A WOW-FACTOR VISITOR EXPERIENCE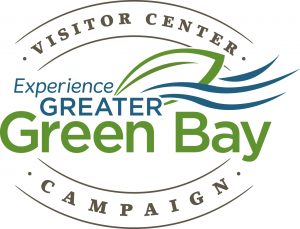 CAMPAIGN CABINET